NOTICE: This page is being hosted solely for archival purposes since this car was inspirational to me and Jim was always so helpful when I was building my MR2. Hosting for this site is provided by MR2Board.com. The previous owner is no longer available to answer questions about The Beast. If you have any questions, please contact Ncturnal on MR2Board.com and I'll try to help however I can.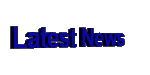 New Owner Takes Delivery
The new owner of the Beast took delivery of the car this morning, Saturday, September 11, 2004.
Bryan Feldman of Atlanta, GA drove over to Birmingham, AL with his brother to pick it up. "It's a bit sad to see it leaving. That car represents a part of my life and I will miss it." reported Griffin. "I know that Bryan will give it a good home. My wife asked if I was making the right decision. She said you might want to wait until you are off the pain meds and see if you still want to sell it. I told her that I made the decision before surgery and I thought it was the right thing to do."
Beast Sold
The Beast has been spoken for and is in the process of being sold. The new owner will be Bryan Feldman from Atlanta, GA. Bryan (www.bryanF.com) has been a Beast fan for many years and started the original Beast website. Byran is a highly qualified owner with excellent skills and the knowledge to continue the legacy of the car. Bryan will also maintain the Beast website. I am delighted with Bryan's decision to become the new owner and will support him with the transition.
Bryan is also purchasing the V-6 kit and plans to use it in another Mk2 project in the future.
Beast for Sale
I have decided to sell the Beast. This has been a very difficult decision to make but one that I believe is in my best interest.

I am having another ankle surgery next Tuesday, Aug 31st in Laguna Hills, CA (Saddleback Hospital). Although the ankle transplant has done well and is mostly pain free, my doc feels that I need to have the broken screws replaced and an internal electronic bone stimulator implanted. I will be "out of it" for several months after the operation.

I can still drive the car but the angle of the clutch puts a strain on my ankle. Rather than see it spend it's life sitting in the garage I had rather see it sold to someone who will enjoy it. I put an ad on X-Cars. Photos are on www.mr2beast.com. The price ($23,500) is one third of what I have invested. It has about 41,900 miles on the chassis and 6000 on the 340 RWHP engine. It's in excellent shape.

I might accept part trades and will consider reasonable offers.

Jim Griffin

Changes in Plans
Recent events cause change in plans regarding V-6 project, reports Griffin. For details see report in "What's New Section".
Griffin and the Radical
Ever heard of a Radical? Try www.radical.com. The Radical SR3 is one of the quickest, closed wheel race cars in the world. It's based on the Suzuki Hyabusa motorcycle engine, tuned for 205 HP at 1080 lbs. Many of the readers of this site have been to the Talladega Gran Prix raceway outside of Talladega, AL during the SE meets. "Radical South, out of Atlanta, GA, reserved the track for all day demo rides", Jim Griffin reported. "Having a friend who is waiting on his Radical to be delivered made it possible for me to take a ride in the SR3 with a factory driver. It was fantastic! I have been in a lot of cars in my years but nothing as quick as the SR3."
Used Radicals begin in the low $50,000 range with top of the line "new Cars" around $80k. The SR3 can also be purchased with the optional 1500cc, 252 HP Suzuki engine.

Engine Change for the Beast
One of the finest MR2 street engines in the world will be removed and replaced with a Toyota V-6 Solara VVTI engine. In a recent interview with Jim Griffin, owner of the Beast, Griffin broke the news that big changes were underway for the car. " I have already purchased a 2001 Solara V-6 engine which has been delivered to Barrett Automotive in Pelham, AL. When asked why make the change in engines, Griffin responded. " This has been a difficult call and a hard decision to make, but I have solid reasons for making the change. I realize that I am not getting any younger and the car, if not sold in the future, will end up being owned by my son. He loves the Beast but does not need to deal with the complexity of the current engine.
The 3SGTE in the Beast needs to be owned by someone who wants the best 340 RWHP street engine in the world, the intercooler system to go with it and the complete Haltech system tuned by the finest Haltech tuner, Matt also known as "Hitman".
Griffin stated that he had driven Mitch Barbato's V-6 powered Mk 2 at the Chattanooga meet and it was an exciting ride.
Several buyers are currently talking with Griffin about their interest in owning the 340 hp "heart" of the Beast.
Chattanooga meet successful
"The 2004 Southeastern meet held in Chattanooga, TN was a very good meet", reports Jim Griffin. "The best part of any meet is meeting up with MR2 buddies who you only see once a year." This years meet featured an excellent car show, Saturday night banquet, awards, scenic drive and a dyno contest. "Chattanooga is a terrific city for a meet in spite of this years rain problems." Our thanks go to Jerry Preisel for having the courage and determination to do this excellent first time meet.




Jerry (left) Brian Hill The Beast
Changes coming for the Beast
Rumors have it that an engine swap may be in the works for the Beast. It was reported that Jim Griffin had a chance to drive a Camry V-6 powered mk2 built by Mitch at this years SE2004 meet and was blown away by the experience. "I couldn't believe the low end on Mitch's car. Top end power is wonderful but having the instant throttle response that the V-6 provides is addictive!", reports Griffin. "It's incredible that you can have that kind of power and smoothness with 100 lbs less weight in the rear. "I am considering making an engine change to the V-6 and selling the current 340 RWHP Beast engine". Further updates will be reported here.
New Wheels for the Beast?
It's been reported that the owner of the Beast is looking for new wheels for the car. "I am ready for a change and am actively shopping for new wheels for the car. I think it's time for a change. I want something that is a quality wheel and also looks good on the car. If any friends of the Beast have have suggestions I would love to hear them." The 5Zigen wheels are a top contender in the wheel search. "I want to go as big as possible without having to roll the rear fenders. 5Zigen makes a number of wheel sizes and offsets in wheels that I like".

Barrett Automotive developing V-6 power for Mk1
Jimbo Barrett has purchased two MR2 mark one's for the purpose of developing a V-6 conversion. The V-6's are getting to be a very popular transplant into the Mk2 because of the ease of installation, supply of engines and the lightweight aluminum block. This will be an interesting project to follow.
Many of you know Jimbo because of his excellent skills with double overhead cam engines and because he did a presentation at the SE2002 meet. Jimbo has probably rebuilt and repaired more MR2 engines than anyone in the Southeast. He was a tremendous help in the development of the 3SGTE engine in the Beast. Jimbo is an ASE Master Technician, Toyota Master Tech and is Lexus Qualified. Jimbo's business is not limited to Toyota and Lexus. He does routine service and repair work for all types of cars. Recently a number of Toyota Supras were seen in the shop waiting for repair or modification
If you are within driving range of Birmingham, AL or want to ship an engine to him for rebuild, contact him at (205) 621- 8828 or FAX (205) 621- 8826.




Jimbo Barrett
This site is dedicated to those of us who love excellent sports cars, driving precision machines, enjoying seamless power, and living your fantasies. JTG

The Dash Interior 98 Toyota Wing

Click here to read about the Beastmaster
The Beast Web ///|||\\\ Copyright © 2000 Jim Griffin. All rights reserved.
E-mail: Ace123Jim@aol.com Web site: http://www.MR2Beast.com
Last revised October 22, 2002.